"Dance Monkey" Comprehensive Sound Review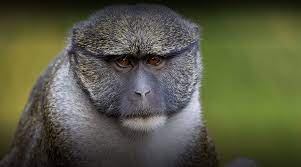 Dance Monkey by Tones and I is the worst piece of music ever to grace our ears. 
Dance Monkey is clearly part of the new generation of music, strictly made for TikTok.
The song's chorus is enough to make the listener want to never listen to music again. 
Toni Watson is the mastermind behind Tones and I, and her vocals propel the track into something even more disgusting. Toni sounds like she got hit with a softball in the throat. 
Dance Monkey is a very successful song due to Gen X moms and seven-year-olds. 
With 1.9 billion views on YouTube, you might think the music would be good, but you would be sorely mistaken.
Most of the lyrics on Dance Monkey are incomprehensible, Toni Watson is blending the style of a dog toy in a blender and a baby bird.  
The story of Dance Monkey is about a girl walking past a man and they really want to see each other dance.  The Chrous of the song is the repeated,
"So they say
Dance for me, dance for me, dance for me, oh, oh, oh
I've never seen anybody do the things you do before
They say move for me, move for me, move for me, ay, ay, ay
And when you're done I'll make you do it all again"
Dance Monkey has no meaning, every part of it sucks. The track's beat is awful, the vocals are trash, and since it's three minutes long, it's also way too long. 
Instead of listening to this garbage, try listening to any other piece of music that has ever come out. 
We give Dance Monkey a DONOTLISTEN/10
Leave a Comment
About the Contributor
Max Nowling, Sports Section Editor
Max is a Junior at Truckee High School. This is his first year being involved in journalism. His favorite things to write about are sports and food. His...