The Effects Of Sports On High School Student Athletes' Mental Health
A volleyball player is hoping practice will end soon so they can get home and study for the SAT. A football player is hoping they won't get fired from their job after a late game that went into overtime. A cross-country participant is nursing an injury and is wondering if they will still be able to participate in states. 
High school athletes stress over a variety of issues when trying to balance school, work, personal lives, and sports.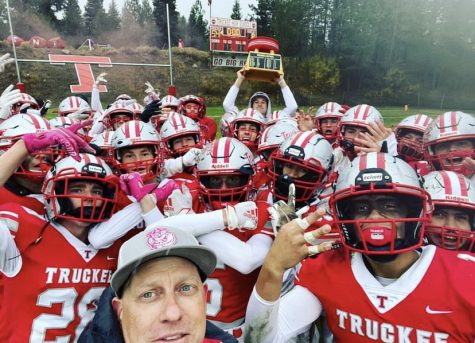 Professional athletes and children's doctors have started to shine light on the reality of young student-athletes facing too much pressure and have become more vocal about creating boundaries to protect student athletes' mental health. 
Mental health has been categorized as a key component of a student's overall well-being.
Due to the COVID-19 pandemic, the world has become more aware of the effects of stress and pressure and the negative influence it has had on students' state of mind.
Now with students back in action and participating in school sports almost every day of the week, other students have spoken up about the effects of athletics on their mental health.
A study conducted by the Research Institute At Nationwide Children's Hospital's Center For Injury Research examined data from one hundred national representative high schools. 
 The study showed that the most common injury for girls' soccer in particular was the knee with a total of 42 percent of girls getting injured in that area. 
Dominique Lopez is a senior at Truckee High who recently tore her ACL playing in a Truckee High School soccer game vs South Tahoe High School. She stated that after her ACL surgery she still has between nine – twelve months of recovery before she will be fully healed again. 
The study also showed that boys sustain a more significant proportion of injuries with 42 percent of fractured bones. 
Sophomore Calder Crossen stated that he fractured his arm in two different places, the radius and ulna, attempting to slide tackle a teammate in practice.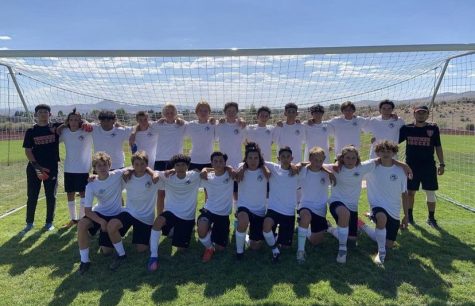 After six weeks of a long recovery, Crossen's fracture is almost completely healed. However, it hasn't been an easy process for Crossen mentally or physically during recovery.
Injuries in US high school sports are common. Athletes are constantly having to push their bodies to their limits, a habit that can easily result in injury. 
Crossen stated, "my mental health was definitely affected, as at the time I could not play the sport I love, to the best of my ability." 
These injuries can cause anxiety, causing some student-athletes to resort to medication. It has been noticed that now more than ever high school athletes have turned to use anti-anxiety medications to deal with depression.
NFHS recognized that 31.9 percent of teenagers have a form of anxiety condition. 
Of that certain group of adolescents that have a disorder, it's predicted that about 8.3 percent have some kind of severe impairment caused by the meds being used inappropriately.  
Alina Gillespie is a sophomore who plays tennis for Truckee High school.  She stated, "Balancing school, sports, social life, and performing at my best while keeping up my grades, has caused me to become anxious. Being so busy pushes me to suffer from too much pressure".
Gillespie mentions that if you want to do well in everything, you have to manage your time wisely and make sacrifices.
With students rarely receiving a break from school, and sports continuing to practice, students' anxiety continues to rise. 
Naomi Adams is a 15-year-old who plays competitive lacrosse. Last year, Adams suffered from shin splints. She was stressed due to her lack of ability to run, and school started to build.
Adams states that "this impacted my everyday life as I could not participate in the thing I love the most."
Athletes become more anxious when their emotional  "outlet" is no longer an option. 
The phrase "no pain no gain" has shaped athletes' minds to think that if they are injured, they need to push through the pain. 
Athletes can start to let their athletic accomplishments and failures define their self-worth and how they identify as a person. This issue can lead to a rise in stress, negatively impacting student-athletes everyday lives.
Apart from High School athletes, professionals like Simone Biles, Mikaela Shiffrin, and Michael Phelps have shared their stories on their mental health journeys.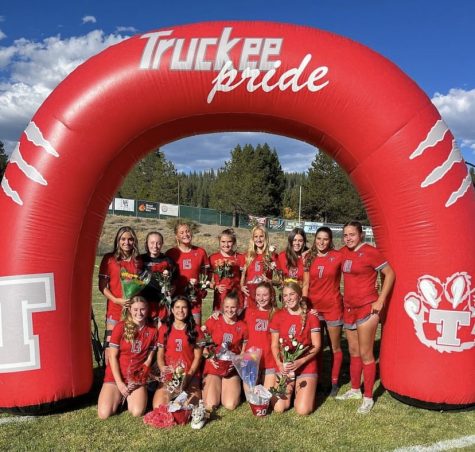 High school students are not alone, as told by Micheal Phelps, who suffered from depression recently. He even admitted that he had considered committing suicide. 
Phelps broke a massive record at the age of 15 years old, a major accomplishment for him and a wildly impressive feat for a teenager. However, with these exceptional accomplishments came extremely high expectations from his family, friends, and the world. With expectations came the disappointment associated with high goals, causing him to break down as life became too much. Phelps has shared his story and has sought help. 
He now has recovered and states "it is OK to not be OK." 
Living a life of high expectations, can overwork athletes to the point where it becomes "too much." 
With sports almost every day, some students also become stressed while not only having to manage sports and school but a job as well. 
It is shown that 30 percent of high school students work jobs. 57 percent of students play some sort of sport in high school. 
Lily Martin is a senior at Truckee High School and tries her best to manage her part-time job, while still having lacrosse practice. 
Martin states, "In order to do things I love like sports, I have to sacrifice part of my mental health because it takes away time from my passions." 
Working both a job while playing a sport is a massive commitment for student-athletes. It's a stressor to add to students' lives, however, in some cases, a job is necessary. 
With student athletes' mental health becoming a bigger issue, adults and others are starting to try their best to recognize the symptoms that their athletes may suffer from. 
These symptoms consist of feeling sad, reduced ability to concentrate, low energy, suicidal thinking, detachment from reality, and more. 
A quote from an article at Embark Behavioral Health states "Don't be afraid to seek counseling or therapy. The pressure of being a student-athlete can be overwhelming, and it can be difficult to talk to peers." 
The issue of mental health will not go unnoticed. As mental health becomes a bigger issue between students and athletics it's important that these kids build coping strategies, to learn to handle stress. 
If you or somebody is struggling with mental health you can call 1-800-843-5200 to reach the California Youth Crisis Line, or reach out to your school wellness center if available. 
You are not alone. 
Leave a Comment
About the Contributor
Sidney McIntosh, Editorial Board
Sidney is a sophomore at Truckee High school. This is her first year being involved in journalism. Her favorite things to write about are current events....