Climate Change: When Will We Take it Seriously?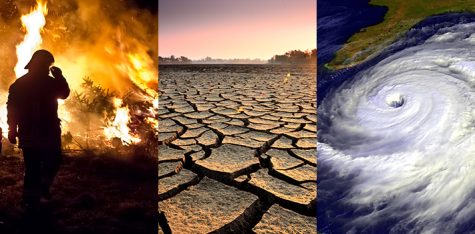 The annual summit, the meeting between national leaders in discussion of important events, is around the corner. With this meeting happening in just a month, the rising question is, what progress has been made in the world's action against climate change?
With the recent mass heat waves as well as food and water shortages, the idea that climate change is drastically being fought seems more and more unrealistic. In fact, multiple representatives have already come forward, admitting that their commitment to fighting environmental problems has not been lived up to. 
In fact, the predictions of Earth's temperature have become worse rather than improved. According to AP News, Earth is predicted to warm from 2.1 to 2.9 by the year 2100. This issue, while it has been put off, will continue to be addressed by national leaders and governments. On Monday, October 22, 2022, the European Union promised to increase emissions to halt the damage of climate change. 
The first serious acknowledgment of global warming as an issue was back in 1988. 34 years have passed since, and our oceans are still becoming more polluted, ice is still melting, and biomes are still being destroyed. 
However, the alarming news of Earth's progress in global warming has gotten more people to start taking emissions more seriously. According to the United Nations Climate Change section, "Today's report also shows current commitments will increase emissions by 10.6% by 2030, compared to 2010 levels. This is an improvement over last year's assessment, which found countries were on a path to increase emissions by 13.7% by 2030, compared to 2010 levels."
While this emission plan will not complete the necessary emissions reduction for this decade, the lack of commitment to greenhouse gas preservations will hopefully give all the more reason to value the importance of emissions in the coming years. 
Leave a Comment