The Truckee High School Girls Cross Country team won the state championship on Saturday, November 4th, 2023. After taking the win at regionals the weekend before, the girl's team continued to push through bringing, home the state title. 
The NIAA 3A championship meet took place at Rancho San Rafael Park in Reno, Nevada. Sidney McIntosh led the girl's team and took 2nd while Jillian Chalstrom took 6th place overall. Additionally, Addy Purvance Rassuchine, Ava Cockrum, Peyton Rothery, Natalie Hanley, and Jayna Palmer contributed to the girl's team score. 
The girl's team beat Spring Creek by nine points giving them a total score of twenty-six points. This was an amazing accomplishment for the team as the last State Championship won was back in 2016.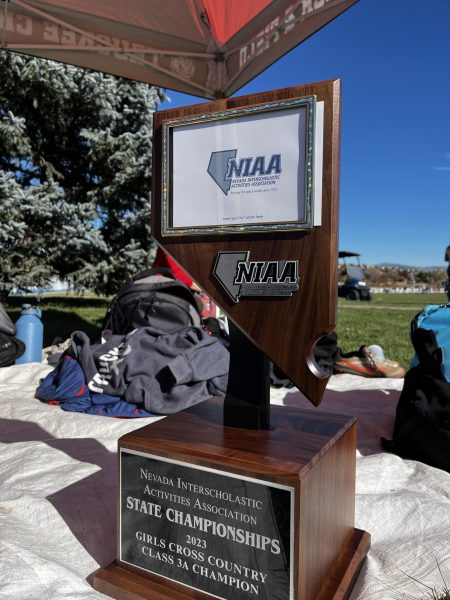 The boy's team took 3rd place at states with Freshman Ty Hammond leading the team in 10th place. Senior Blake Moran was close behind coming in 15th place.
Both teams trained very hard throughout the season and their hard work paid off. 
The team would love to give a special shoutout to their Coaches Rob McClendon and Stranten Schemel for an awesome season. 
The future looks bright for Truckee High School Cross Country.