Shein: The Throwaway Brand of this Generation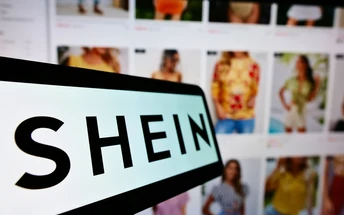 Shein is dominating the fashion industry due to its low cost, trendy new items, and the massive cult following of teens.
Shein has become one of the most secretive fashion companies due to its popularity and the mystery surrounding how it can sell trendy items at such affordable prices.
This brand was established in 2008 by businessman Chris Xu in China. He began by selling wedding dresses. 
In 2012, the website expanded to include more womenswear and later on, menswear. 
The brand began to rise in popularity in 2015 but has overtaken the industry in the past three years. 
The appeal of online retail rose in 2020 because of the COVID-19 pandemic. Shein gained more and more customers in a very short time frame. With influencers posting their huge "hauls" on Tiktok, endless ads on Instagram, and other social media marketing, it has become near impossible to dodge the brand. 
In April of this year, Shein became the largest fashion vendor. As reported by Brightly, once Shein hit that $100 billion mark, it became the third most valued, private start-up. Shein closely follows ByteDance Ltd., the parent company of TikTok, and SpaceX.
After the most recent round of funding, Shein outvalued fast fashion leaders, Zara and H&M.
The production technique used by Shein allows for almost one million new clothing items to be produced in one day. They have implemented a strategy called the "test and repeat" method, which allows for faster product turnover and a larger selection of new styles. 
According to BBC, they test out anywhere from 6,000-10,000 new styles per day. For each style, they create a small batch of 50-100 pieces. If the item performs well, then it will stay on the website, and if not, the item will be discarded and discontinued. While this creates a large variety of new styles, it only allows for about six percent of designs to stay on the site for over 90 days.
 Shein has fueled the immediate turnaround of styles. New clothing items have to have gone through the complement process in ten days, rather than the typical five-week process of its competitors. 
This poses a huge problem with carbon emissions, as the fashion industry makes up for eight percent of global emissions already. According to Roberta Lee, a fashion stylist focused on sustainability, many of these fast fashion companies rely on the heavy use of polyester in manufactured clothes. More oils and coal are used to produce this fabric, which releases much more carbon. Polyester also does not biodegrade like other natural materials. 
Many consumers buying these clothes are using them only a few times, then discarding them. Shein is infesting thrift stores and landfills as trends are changing so fast. 
A study from Princeton shows that over fifty-seven percent of all discarded clothing and textiles end up in a landfill.
The clothes that have ended up in landfills are then taken to get incinerated. Not only does this pose several issues with the burning of materials like polyester, but it also creates a massive health issue with the release of harmful emissions and pollutants. 
The social enterprise Eco-Stylist, a company dedicated to finding the sustainability of companies, gave Shein a rating of 0. To give some context, other major fast fashion companies such as H&M and Zara were given a rating of 30. The brands are scored out of 100, giving each point for doing something good. The site rates brands on three major aspects of sustainability; transparency, sustainably manufactured goods, and fair trade. 
There is a conspiracy around Shein using underpaid labor but the actual practices in these warehouses remain a mystery. As reported by Brightly, Fashion Nova, a major competitor of Shein, was found to pay workers a wage as low as $2.77 in 2019. Shein has never detailed their practices. The most information on their website is that they believe in "fair pay for all", yet they have never gone into much detail on what that means to the company. 
They have also denied the use of child labor as they have explained on their website, "We regularly evaluate and address human trafficking and slavery risks in product supply chains through in-house inspectors, who are tasked with investigating internal or third-party reports of this nature."
In 2020, Public Eye investigated the practices by sending an anonymous, trained activist to "Shien Village". A combined seven warehouses are reliable for the production of Zoetop, a parent company to Shein. The investigator found several health code violations. It was reported that there were no emergency exits, and all windows on the upper floors were barred. If a fire were to occur, it would not be likely that many workers would survive. 
The reporter was also able to interview two male workers, as well as one female worker, from one of the seven warehouses. She found that the average warehouse employee was working approximately 75 hours per week. The employees were also allowed no more than one day off per month.
Chinese labor laws state that a work week must comprise 40 hours, with no more than 36 hours of overtime. All employees must also be allowed at least one day off per week.
The researcher also found from the interview that the workers get paid per garment made. They said that the wage per garment varies by the complexity of the item. The more complex, the more they get paid. 
This "piece-rate" wage is also in major violation of not only the local Chinese labor laws, but also international labor laws. 
As stated on HKTDC (Hong Kong Trade Development Council),"Wages may be calculated on a working hour basis as well as on a per piece basis. Wages paid calculated on a per piece basis may not be lower than the official monthly, weekly, daily or hourly minimum wage."
Despite this, one of the interviewees said on the record that the wage he was making was much lower than at other workshops he had worked at. 
In 2021, a Canadian investigator found an elevated level of lead in Shein clothing. This investigation led to the findings of other potentially hazardous chemicals in clothing off of the site as well. 
They then tested out 38 products from Shein and reported a finding of approximately 20 times the amount of the allowed regulations, which according to Snopes, Canadian regulations allow for 90mg of lead in children's clothing. However, the findings did not reveal whether this was an issue in all clothes coming off of the site or just small batches. 
Shein remains lucrative in regards to all company practices because of the many violations in the account of the environmental factors, labor laws, as well as health and safety violations in not only China but plenty of other countries as well. 
Leave a Comment